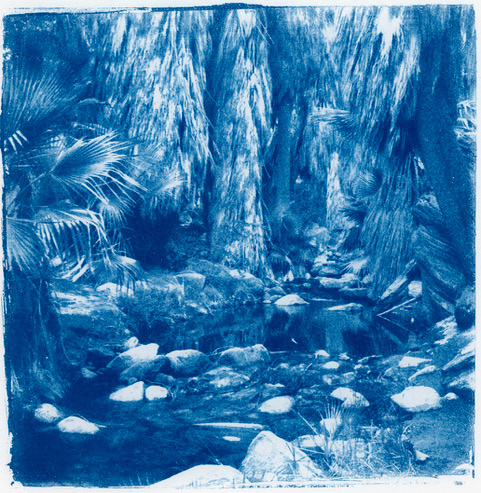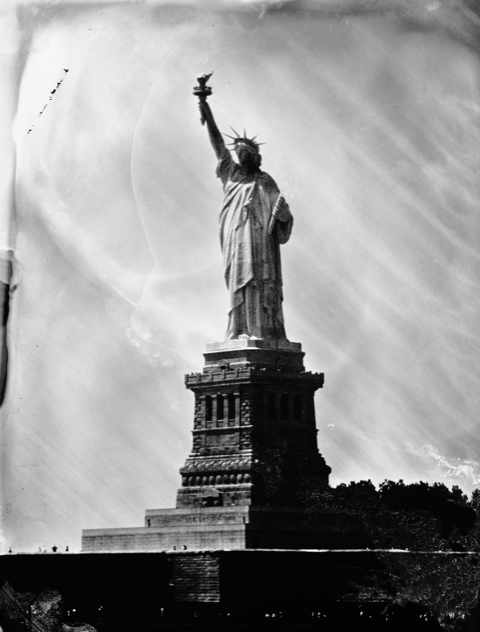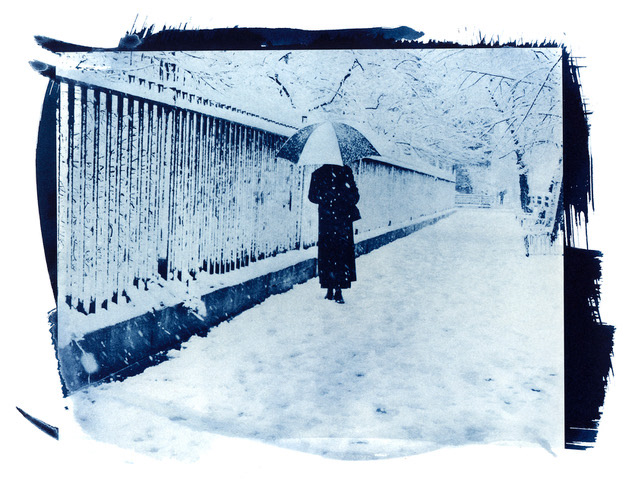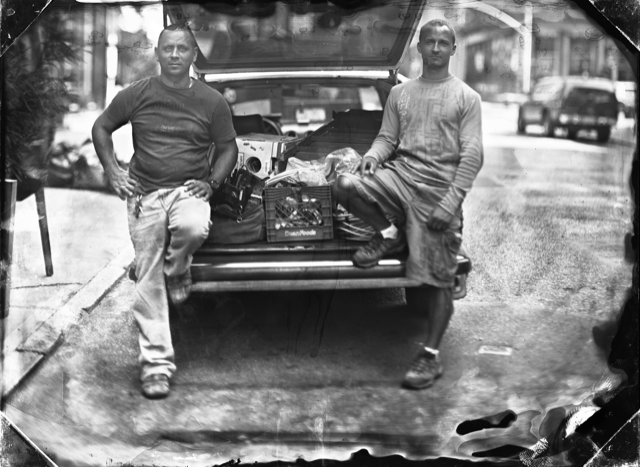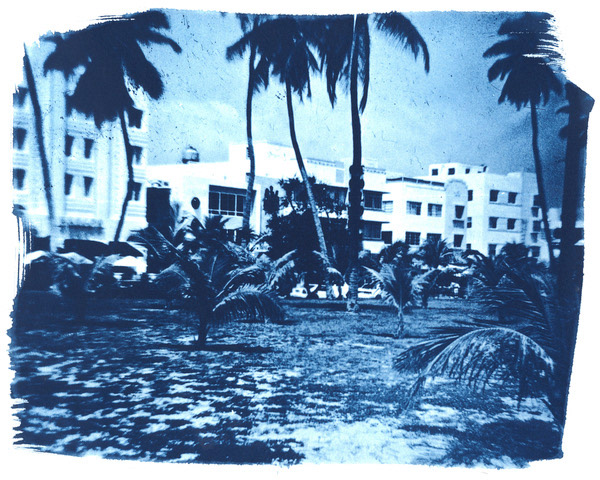 This 3-part workshop will help you get started with Cyanotype photography.
First Class:  Discuss cyanotypes and negative, and learn tricks for getting the best negative; learn how to set up your work space; discuss papers, transparency film, brushes, chemical pushers and chemicals.
Second Class: Make a cyanotype and learn differences between a few recipes; talk about working on glass and using different toners to change your prints from blue to many other colors.
Third Class:  Learn about different toning baths, how to put cyanotypes on glass, and how to use cyanotypes to enhance your digital images.

MATERIALS NEEDED:
1.   Computer with Photoshop 
2.  Printer for negatives
3.  Transparency film and or objects for photograms
4.  Darkroom with safelight and running water
5.  UV box – or the sun
6.  Contact print frame a little bigger than your paper
7.  Water color paper of your choice – we will discuss these choices
8.  Toners – to be discussed – toning can be done at anytime. You can tone at the time you develop your image or years later. Please see my book or go on line for possible toning materials.

Jill Enfield is a fine art photographer, author and educator who has accomplished international acclaim in all three of these capacities as a leading authority in Alternative Photographic Processes. In addition to expertise in current standard digital photo techniques for the last 10+ years, Jill is also known for her instruction of hand-coloring, wet plate collodion, and an array of other photo processes at Parsons The New School for Design, Fashion Institute of Photography, New York University, Long Island University, Brooklyn Campus, and the International Center of Photography in New York City as well as RISD. 
For years, Jill has also appeared annually for workshops around the world including Cairo, Croatia, Edinburgh, Italy, Lisbon, London, Norway, and dozens of other cities around the globe as well as many cities in North America, including Anderson Ranch, Maine Media Workshops, Palm Beach Photo Workshops, Penland School of Crafts, and Santa Fe Photographic Photo Workshops.
To complete your registration, please fill out the below contact information and make your workshop payment via PayPal (preferred) or check.  Please make
PayPal
payments to our email address, ppcworkshops@icloud.com, or mail your check payable to "Princeton Photography Club" to:
Princeton Photography Club
P.O. Box 1563
Princeton, NJ 08542